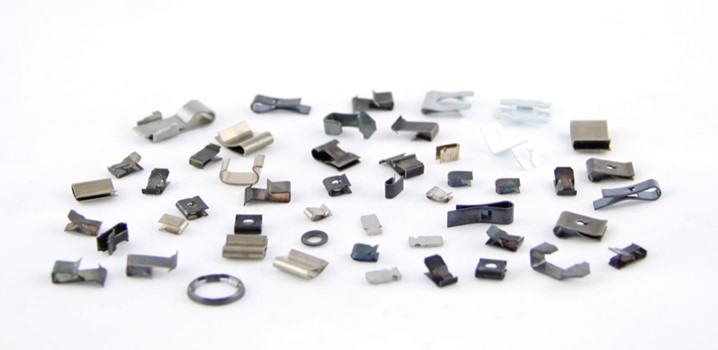 Home

Small metal parts

Small metal parts
Types:

Punched and bended parts of any form and type.


Raw materials:

Range of band: thickness from 0.1 mm upto 2 mm- width from 0.5mm to 80 mm
Steel band – Norm EN 10132-4 – Classes C67S –C75S
Stainless steel band – Norm EN10088 Classes: 1.4310 – 1.4301 – 1.4401 – Norm Aisi Class: 301 – 304 – 316
Copper and Bronze band


Surface coatings:

Phosphating
Zink plating white
Zink plating black
Chromiting
Geomet
Geoblack
Deltatone
Painting
Cataphoresis
Blackening
Nichel plating
Chrome plating
Gold-plating


The parts in band are subjected to heat treatment on our internal line in controlled atmosphere for elasticity and hardness defined by the customer.
Any type of product can be submitted to process of tumbling, washing, oiling, upon customer request.